Metal Finishing
---
High quality metal finishing can enhance the aesthetic appeal of everything from your most treasured antiques to commercial buildings. The consistent finish provided is the key and can be used by a variety of industries and for many applications.
Metal finishing is used to treat the exterior of a metal product by applying a thin complementary layer to its surface. There are numerous types of metal finishing processes that can be used for a variety of purposes.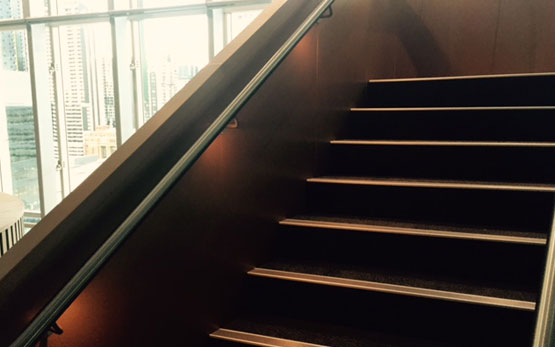 Enhances Metal Products Look
Metal polishing and metal finishing enhances the metal products look by creating a defect free reflective surface. Metal polished stainless steel and polished aluminium are used in many applications such as the transport industry for truck bodies and tankers, highly polished architectural pieces, highly reflective metal shop fittings, highly finished food processing machinery, metal reflective signage and other special projects where a high polish reflective surface on stainless steel or aluminium is used. Some of the general advantages of applying this finishing treatment to a metal product include increased durability, improved decorative appeal, enhanced electrical conductivity, higher electrical resistance, higher chemical resistance, higher tarnish resistance and potential for vulcanization.